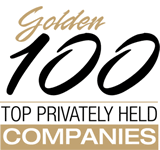 LanguageSpeak was ranked one of the Top 500 Hispanic American Owned Businesses in the U.S
Award Winning Translation Services
Here at LanguageSpeak, we know that translation is as diverse and varied as our client base. Our experience is vast and spans industries, formats, and continents. Whether it's a one page form or a 100 page employee handbook, LanguageSpeak is equipped to handle any and all of your translation needs.
One thing that sets us apart from other language service providers is our proprietary translation memory software. This software automatically records and remembers the specific frequently used words and phrases that appear in your documents and how we've translated them. Then, when the same word or phrase appears in a later document or project, your translator is reminded of the standard translation, so they can maintain terminological consistency amongst all your company's materials. This also allows us to expedite subsequent revisions, reducing translation costs and freeing up more time to focus on cultural and industry nuances.
Even with all of these accolades, our proudest accomplishment consistently remains providing satisfaction to each and every one of our clients. We consider every project to be an individual reflection of our commitment to excellence, and take the utmost care to ensure that we never let you down. Our team is well trained to go beyond the duties of a standard translator to employ a comprehensive perspective while also considering the small details that make the difference between an adequate translation and an excellent one. We strive to always remember that there are real people on both sides of the words we translate, both writers and readers, who will want the bridge between languages to be as well structured and sturdy as possible.
With LanguageSpeak as your chosen translation provider, you are selecting a company proven to have your best interests in mind and at heart. Our extensive recognition is simply a reflection of the positive relationships we maintain not only with our clients, but the community at large. We hope you keep us in mind should you find yourself in need of prepared, attentive, and awarded translation professionals.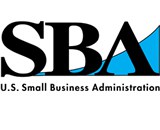 LanguageSpeak was ranked #30 of the Top 100 Diversity Owned Businesses in Florida and #40 of the Top 100 Privately-held Businesses in Florida
---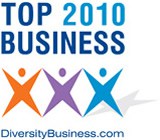 LanguageSpeak was recognized by the Small Business Administration as the Minority Small Business Champion
---


Forrester Research's named LanguageSpeak in their Minority Market Report, as one of the Foremost Experts in Effectively Reaching the US Hispanic Market